Cheating or having an affair refers to a spouse emotionally, mentally or sexual involved with someone other than their spouse. There are a growing number of apps such as Cheaterbuster to help a person find out if their spouse is cheating on them. However, keep in mind that a cheating spouse may be using some apps to keep their affair hidden.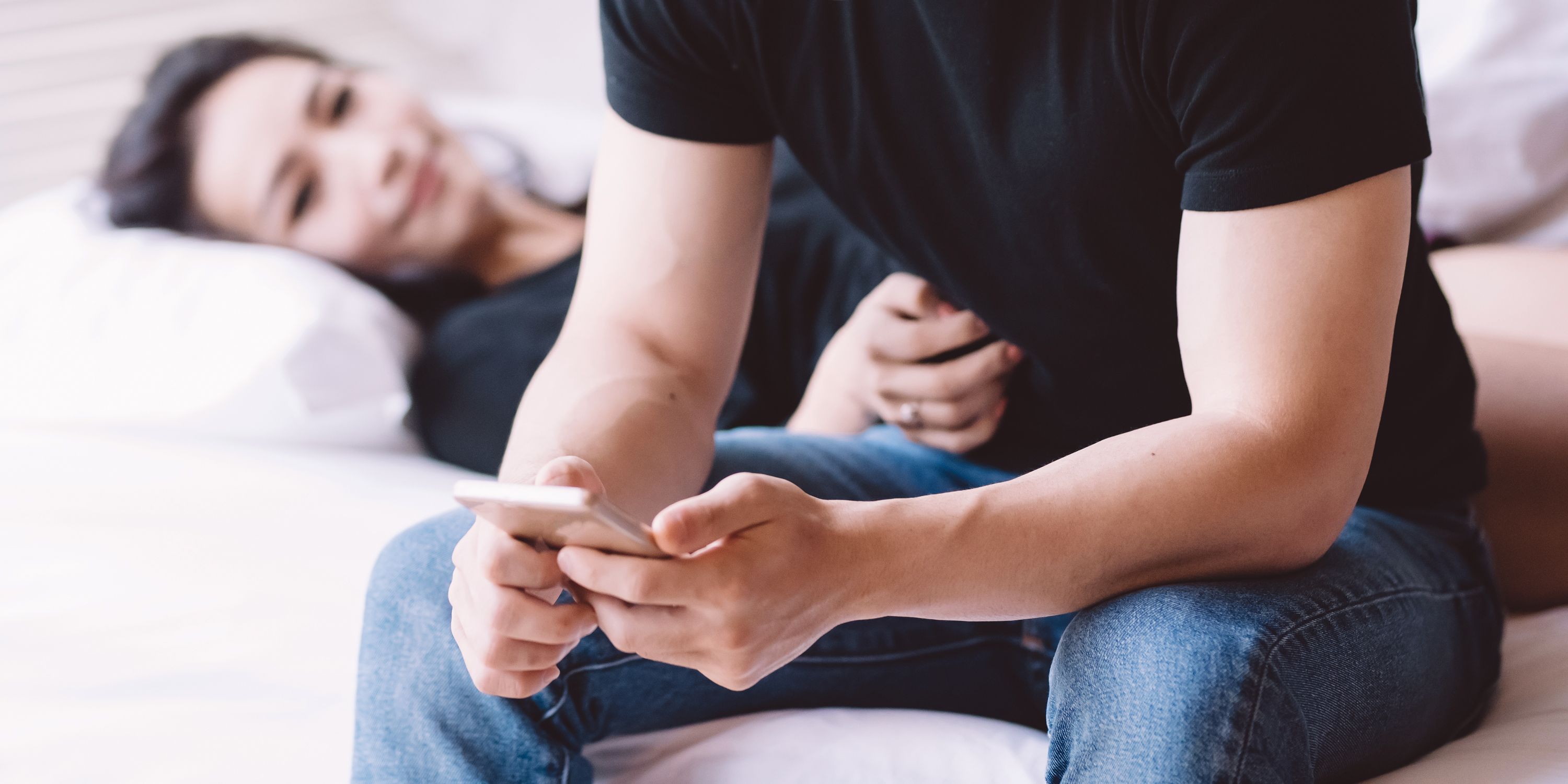 Ways a Cheating Spouse Maybe Using Apps to Hide Affair
There are several apps available that allows a spouse to hide their affair by using encrypted and password-protected folders on their computer and smartphones. For example, on Android devices, a person can open the menu on their spouse's phone located in their app drawer. They can select the icon "Show hidden apps." There is a change they won't find anything because the app requires a password.
Cloud-based file sync and backup services are ideal for anyone who doesn't want to lose photos and files. These services are also a great way to show files a spouse believes they've successfully deleted. Many cloud-based services will allow an individual to undelete files, videos and photos that were deleted on a phone and/or computer. Thus, this may be a perfect place to find what a spouse is trying to hide.
Check autocomplete websites and apps for any hidden information. Many services and apps help a person search conduct searches by auto-filling when they begin typing. They auto-file, or insert keywords, based on what a person has previous searched for. A list of recent searches will pop up too. In both instances, a spouse may find some information by using this tactic.
Look at the Computer's Browsing History for Clues
Computer browsing history, downloaded history and temporary internet files all assist in helping a person obtain clues to whether their spouse is cheating. These things record browsing history and full web pages. This means if a spouse deletes their computer's browsing history, it can still be found in the temporary folder. If a photo was deleted and not in their temporary file, a spouse maybe able to find it in the computer's recycling bin or trash.
Tech Ways to Uncover whether a Spouse is Cheating
The basic ways to determine if a spouse is cheating is to look at their phone for any unrecognizable numbers. If the spouses are sharing an Apple device, they may be able to use a simple search such as "Find My Phone" to determine where their spouse is and/or if they are lying about their location.
Before engaging in any type of electronic snooping, understand both federal and local laws regarding hacking and electronic-eavesdropping. There are laws to protect people's privacy, including spouses. Thus, it is important to make sure a spouse isn't violating any laws when trying to discover if their spouse is cheating. There are many cheating apps available that will help a spouse find out if they're being cheated on without violating privacy and hacking laws.